25/08/14
Sunday morning we all went to the church where Dr. Douglas, who works with Gary in the Medical Ministry Camps, is a pastor of evangelism. There were probably 1200 people in attendance and I was asked to give a greeting.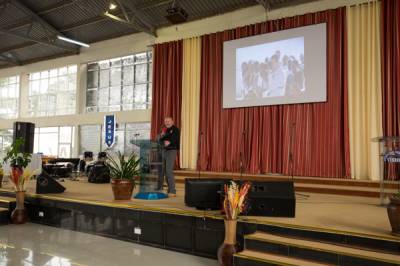 The speaker was a well-known preacher from Nigeria who was dressed in a stunning white, silk suit with alligator shoes and bold tie. He gave a show-stopping performance, capped off with an altar call that appealed for those who wanted a blessing from God to come forward with a 5000 schilling offering. When not enough were inspired to bring the necessary, he then reduced it to a 2000 schilling blessing and got a lot more to come forward. Gary and Rob and I declined to purchase and walked out.
Sunday afternoon was spent in planning and prep for the conference that started on Monday. And then Sunday evening we were invited to Dr. Douglas' house for dinner with his family. Unfortunately we didn't take any pictures but again we had a feast and a very enjoyable evening.
Monday morning we started the conference with prayer and devotions at six, breakfast at seven, and the first session at 8:30 going on until 9 at night. That is basically the schedule for the next 3 days culminating with a graduation ceremony on Friday.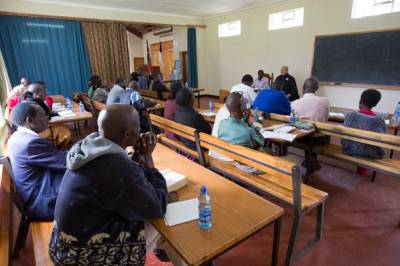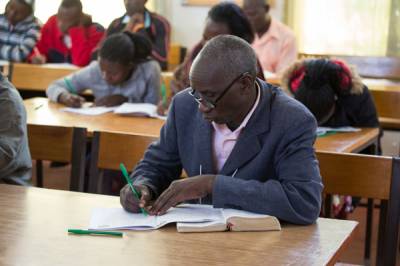 And as you can tell from this picture - it is about a 50 degree difference between Lodwar and Eldoret.
Right now it is raining again and fairly cold as we end this first day with a hot cup of chai.