Friday January 22, 2016
It's been awhile since I had access to decent internet so I'll try to fill you in on where we were and what we've been doing this week. Stan's been having a blast at Pastor Moses' place, training Pastor Moses and a couple of others on different sign-making techniques. He's also been training to be a piki-piki driver.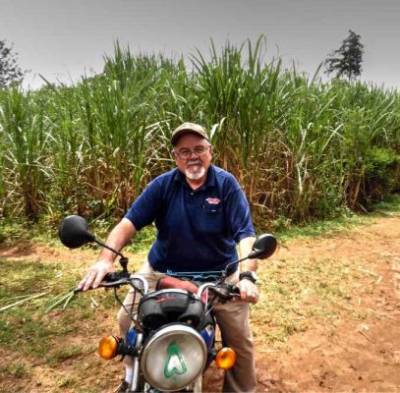 And he's been playing hide-n-seek with the kids. Where's Waldo?
Actually he's been hard at work with Moses and his crew.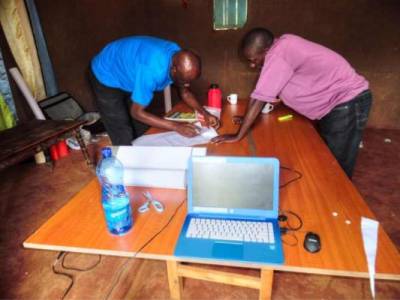 And he's been making friends with the staff at Downhill Springs - particularly the cooks.
He also made it a point to check the readiness of the security guards.
He's been visited by dignitaries as well.
This is Moses, his son, Shallom, Senator Daisy Kanainza, and Stan in front of the new home Moses is building.
Monday Stan and Frank and I spent the morning in Bungoma getting supplies for both jobs, however I hung out at the Elegant Hotel because they have free wifi that actually works. In the afternoon Frank and I finally made it out to Mwamba where we were helping Pastor Dennis and his church put in a new floor. This project actually took three days but I think you'll agree that the result is beautiful. The pictures that follow document the stages of construction.
Here is the Mwamba church. This is one of the first churches the Brad Pederson Fund helped to construct.
Initially the floor was excavated out to allow for the new materials.
The next day we began mixing the concrete, sand and rock on the floor.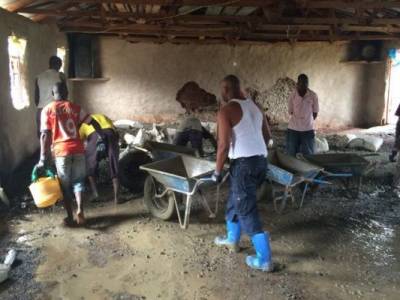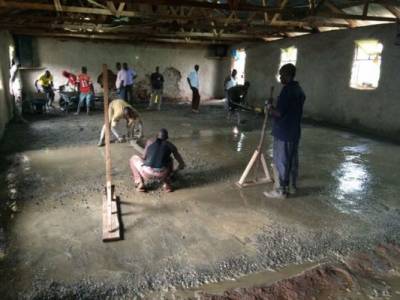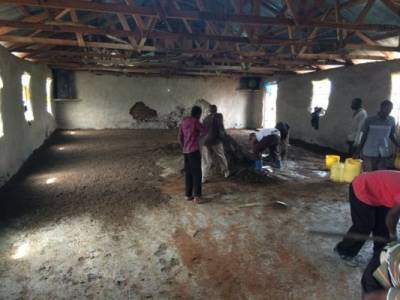 The next step, on the next day, was to apply the second layer of finish floor.
Meanwhile, Pastor Dennis was trying his hand at being a punda (donkey) drover.
And as everyone knows, these carts are strictly first class.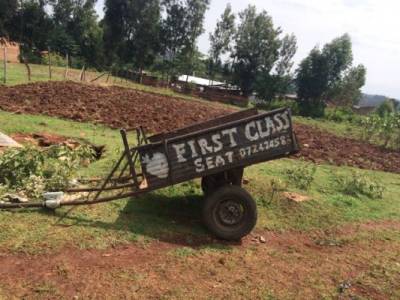 And here is the finished product. In finishing the floor, the 12" elevation change from side to side was corrected as well. Now the floor is level.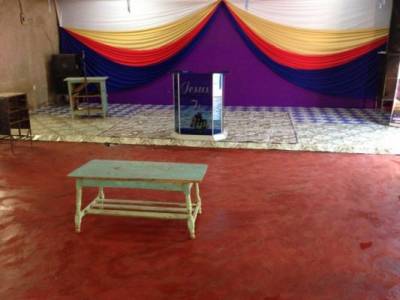 We want to thank all of you who have contributed to this project and to the Brad Pederson Building Fund, particularly kudos go out to the Beads for Brad ladies who have done so much to raise awareness and money for this fund.