Monday January 25, 2016
Today we began work at Olochani to put in a concrete floor. The first step was getting to the site. We can't drive there so we carried what we needed up the hill, a walk of about 1 km. I know it doesn't look particularly steep from the camera's viewpoint, but it is. The trees you see in the far distance are fairly close to the summit.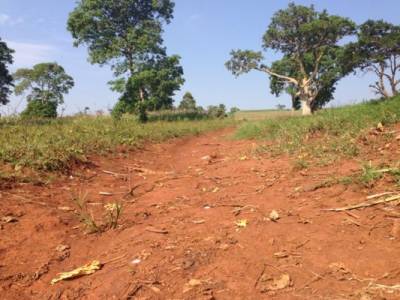 Frank had to help push the piki piki up the hill. Unfortunately I don't have an extra camera man or you would have seen me lugging some of the rest of the boards up the hill.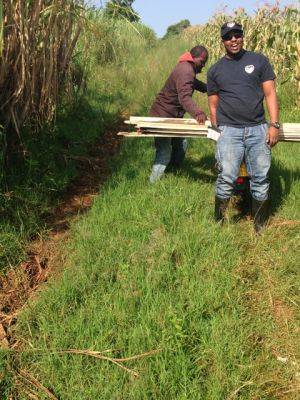 Since the first order of business was to excavate for the slab, Frank took the opportunity to rest a bit as there were not enough jembes to go around.
However as soon as that was done, it was time to begin the foundation fill.
While the crew was busy on the floor, the carpenter was working on building doors for the new latrine outside.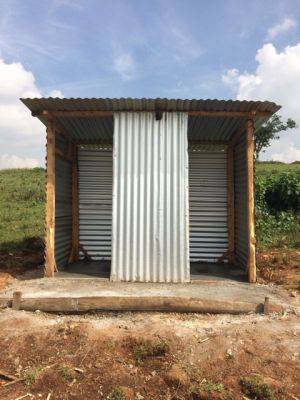 Trimming the door with a panga.
Meanwhile, the pundas (donkeys) were bringing the water for the project.
The water is stored in bigger containers on site. The way it looks, those donkeys are going to get a workout bringing water up the hill.
The cement cart arrived, pulled by a tractor and the bags were offloaded to be used tomorrow.
Tomorrow we'll start pouring the floor and Wednesday we'll do the finish coat.