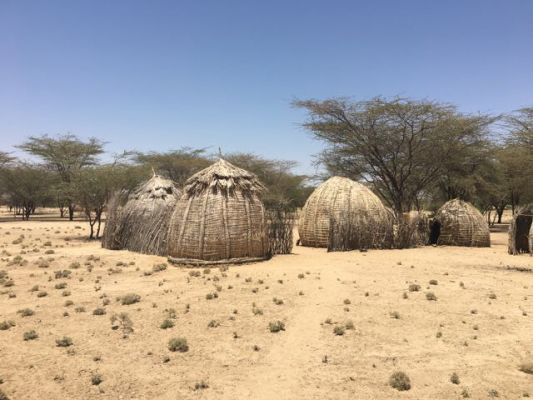 It's Sunday evening in Lodwar and I'm here in my bungalow at St. Teresa's as the monkeys are playing rugby on the roof. Tim, Rob, and Roger flew to Nairobi yesterday afternoon after we had a wonderful lunch at Pastor George Lokwawi's home. He had his son prepare the goat we were given in Nareng'lup and he was tasty! Tim stayed at the airport in Nairobi to catch his flight home to the U.S. later that night, and Frank picked up Roger and Rob to spend the night in Nairobi before heading down to Olulaimutia and the game park in Masaai Mara.
Before they left we had a wonderful graduation ceremony at the conference site Friday night with three graduates – Pastors Peter Ewoton and Christopher Tioko both graduated with a Bth and Pastor Reuben Luvanga graduated with an Mth. Roger Johnson gave the commencement address and we had the recently elected local Minister of Parliament for this region in attendance.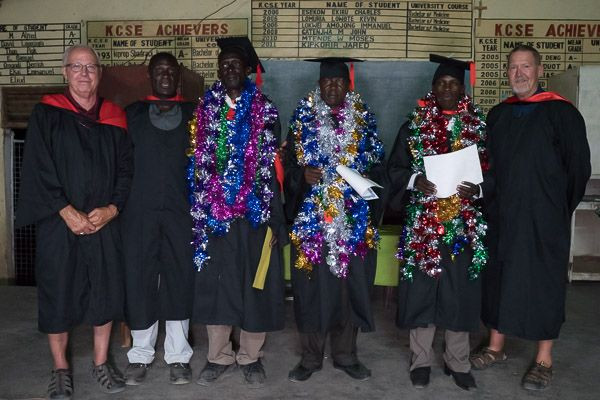 Saturday morning, we went back out to Nareng'lup to check on the progress of the church building before lunch at George's and checking in at the Lodwar airport.
Of course Roger never misses a chance to be with the kids.
And this is a common sight, rolling containers of water home from the water hole.
And carrying them on your head.
Sunday morning, George, his wife Grace and I headed out east of Lodwar to a village in the bush called Lokurumka to attend Sunday morning worship at one of the churches planted by George and deliver food to the village.  Because we were so overloaded with food, one of the tires went flat, but thankfully this was only a minor hitch in our plans. George and I have changed a lot of tires together and in no time we were on our way again.
The service was well-attended and after George shared the Good News with the audio bible and flip charts, and I gave a short gospel presentation, 12 of the villagers stepped forward to trust Christ. Again, we were amazed at the number of men that came forward!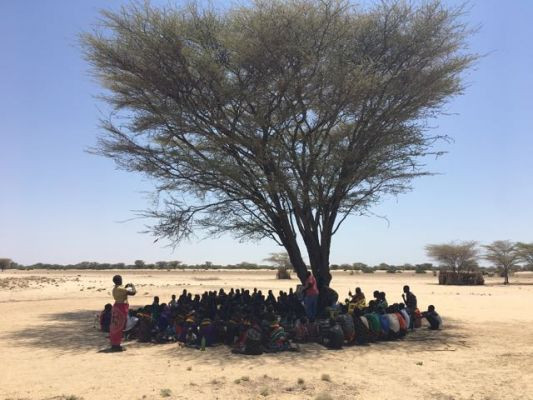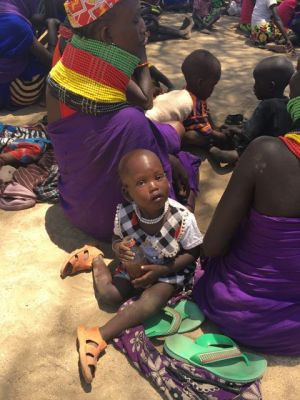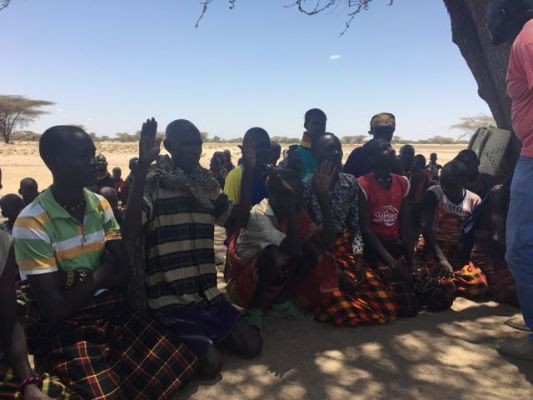 We brought over 1/2 ton of food with us and with very willing hands to help distribute it everyone in the village got plenty.  Thank you John-Mark and all who gave so that we could give out.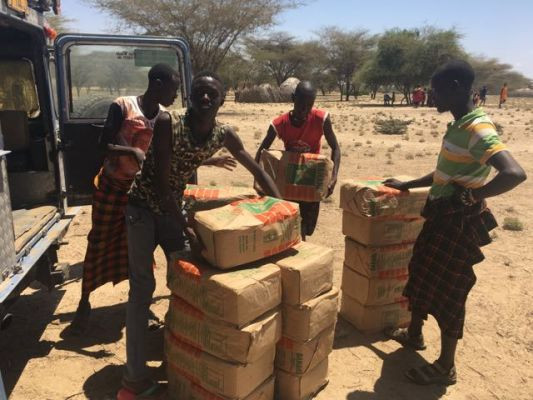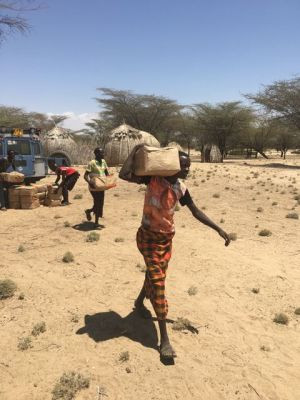 Thank you all for your continued prayers for the work here.  We have several more villages to visit with the gospel and food so keep praying.  God is at work!