April 10, 2017
Lodwar
It's Tuesday morning in Lodwar and it looks like another hot day in Turkana. Sunday morning I was invited to preach at Pastor Boniface's church, the Free Pentecostal Church, while Stan stayed at the hotel to rest up from his busy week down in Matete. I had flown from Nairobi after our conference in the Mara and Stan joined me when we touched down in Eldoret and we flew on together to Lodwar, getting in around 5 pm on Saturday. Stan immediately felt at home here in Turkana because it reminds him so much of Yuma, Arizona.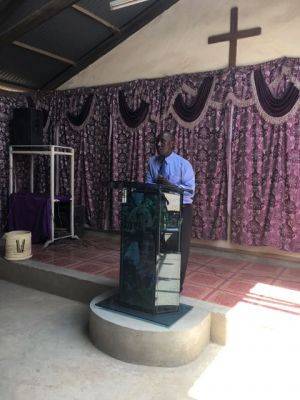 Sunday afternoon, we met with pastor's George Lokwawi and Boniface Lokuruka to plan out the week. We have several churches to visit and a church building to put up. We also decided to bring food, as well as building supplies to the church we are putting up in Lorugum because the drought has really raised the price of food around here and many people do not have enough to eat.
Monday morning was spent gathering all the supplies we need to take with us and we eventually set off for Lorugum around 3.
On the way, we stopped at the first church we helped to build in this area, Nataaba, and spent some time greeting the members who had gathered. The church building has become an attraction for people to build their homes around and there is quite a little community now around the church.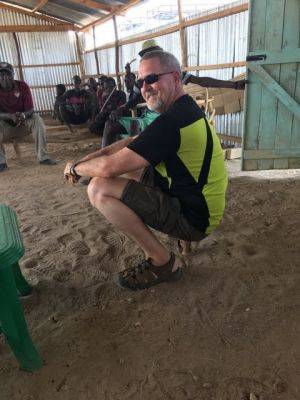 After an hour with the people of Nataaba, we continued on to Logurum. We met the pastor, Luka, and the church in the little building they have been renting. Pastor George and pastor Boniface took them through part of the first lesson in the gospel flip charts and they were so excited that it was in their own language.
Then we offloaded the food we had brought and went down the road to the plot of land they had been given for the church.
The fences in Logurum
The building site

As the supplies were being offloaded, George, Boniface, and the funde (contractor building the church), were making final changes to the building plans.
Stan was directing operations.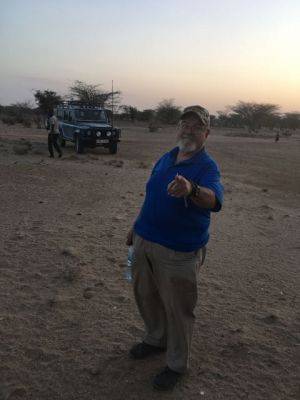 The funde and his workers will camp here until the building is done.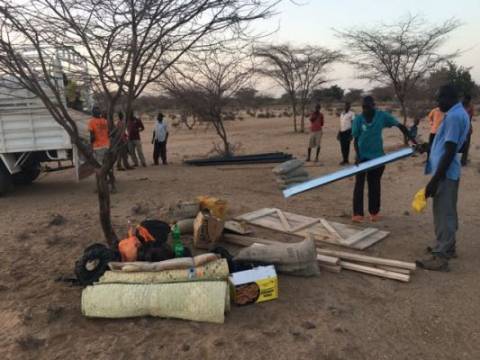 By the time we had finished, the moon was rising and the light was failing and we ended up traveling back through the desert to Lodwar, arriving around 9 pm.